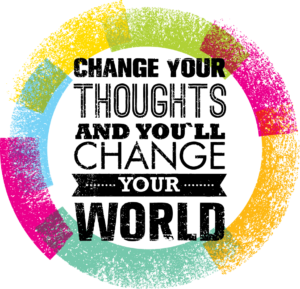 What comes to mind when you hear social entrepreneur?
Don't worry if your mind draws a blank. Even if you've considered it as an options for your business, you might not be 100 percent certain what it would look like in practice. So while it's a concept that seems self-explanatory, there's some confusion around what it means. Plus, and this question might be the biggest of all, does social entrepreneurship actually work? Can you afford the 'luxury' of building a business that does more than make money?
Can you afford the 'luxury' of building a business that does more than make money? Yes!Click To Tweet
Let's start by setting a baseline. A lot of activities tend to fall under the heading of "social entrepreneurship." But for our purposes today, think of it as building a business that does something (e.g., provide a service, create a product, etc.) with a specific goal of effecting social change. That social change could be global, but it could just as easily be local. In other words, social entrepreneurs see their companies as a catalyst for making the world and their communities better places.
Now, let's get clear about what social entrepreneurship is not.
Not Your Grandfather's Charity
Social entrepreneurship often gets lumped in with traditional charities or nonprofits. While some social entrepreneurs may choose a nonprofit model, it's not required. TOMS shoes offers one of the more well-known examples of a for-profit company that embraces a social mission (One for One®).
The original goal of donating a pair of shoes for every pair of TOMS sold has grown into supporting initiatives around eye care, water access, maternity care, and anti-bullying. While the programs have their critics, the TOMs model demonstrates that social entrepreneurship isn't limited to a non-profit world.
You also need to remember that social entrepreneurship isn't a free pass to skip the hard parts of being an entrepreneur. That's one of the reasons I developed the course for "How to Build a Business with $100." Even if you're focused on more than profit, you still need a business plan. You still need to build a team. You still need to convince people to support your vision. This course provides a valuable framework that will help you deliver real change to the people you want to help.
And, of course, social entrepreneurs have another big thing going for them: Their companies tend to embrace the kinds of ideas that get people excited.
Who wouldn't want to support an entrepreneur dedicated to helping the less fortunate? Feel-good stories trigger a whole different set of emotions than someone hitting you up to invest in what is sure to become the next unicorn in Silicon Valley.
Social Entrepreneurship Around the World
So what's the current status of social entrepreneurship around the world?
Based on personal experience, I understand the desire to build a business that goes beyond spreadsheets and product launches. It also doesn't hurt that building a business to impact the world around you provides some powerful motivation for pushing through (or going around) the roadblocks that come with being an entrepreneur. Now, that said, how do you go about building a social enterprise?
Being a social entrepreneur is serious business, but it doesn't require serious money to get started. I know from my personal experience building Wild Women Entrepreneurs. You can change the world with $100, some social capital and a willingness to do the work. Ready to get started? If you begin the course today, you're only 14 days away from knowing exactly what you need to do to build a business that changes the world.
What do you think? Will all companies in the future embrace social entrepreneurship?